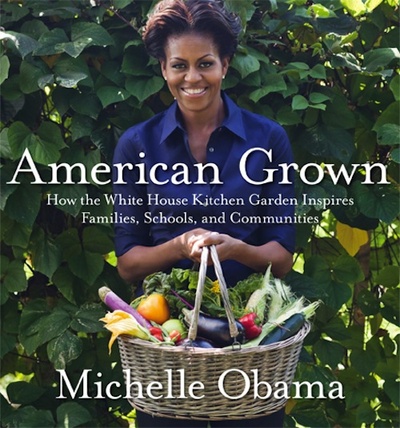 American Grown: The Story of the White House Kitchen Garden and Gardens Across America
by
Michelle Obama
My rating:
5 of 5 stars
A great read and a passionate vision shared.
Loved the emphasize on creating good, organic soil and the honesty of outlining failures as well as successes in this very public food garden.
This book is about the modelling of a new vision, of gardening together and sharing the surplus.
Great recipes as well and many examples of people across America changing lives, environments and creating new work opportunities in food gardens in new, unexpected and sometimes difficult terrains.
This is about a new way of living and being, a real and happy way to rebuild lives and health
American Grown: The Story of the White House Kitchen Garden and Gardens Across America by
Michelle Obama
My rating:
5 of 5 stars
View all my reviews